British by birth and French at heart, Sharon Santoni has always had a passion for France and its art of living. This Francophile with a tidy life of 'desperate housewives' decided to start blogging after her children left. Since her Normandy campaign, she has succeeded in a short time in bringing together a large community of readers around the world, mostly Americans. At the head of a real media today or even a travel agency, the now entrepreneur does not know the crisis. Back to his brilliant concept 'My French Country Home'.
Why is the postcard from the Normandy countryside so popular around the world?
Sharon Santoni : Normandy is a very beautiful region where life is good. I am particularly lucky to live there in a pretty valley and to enjoy a garden full of flowers. Do not forget also that to be successful with a blog or social media: everything depends on the quality of the images. Here in Normandy, it's easy to take beautiful, bucolic photos of landscapes, architecture and snapshots of everyday life. Half-timbered houses, an orchard of apple trees in blossom, sandy beaches…. There is no shortage of inspiration.
"Your baby" has grown to become a publishing and service platform, a media, then a travel agency, and a box. A pure model of DNVB "Digital Native Vertical Brand"… it's quite new. Tell us about the key stages of this change.
Sharon Santoni : What started as a blog in 2010 has effectively grown into a small business. I was lucky, but I also worked a lot! Without any training in the business, nor in the internet everything was to be learned. During the first five years I built the community My French Country Home without offering commercial offers. Having naturally found an audience in the USA, where there are a lot of Francophiles, I have listened to my audience very much. In 2014, an American publishing house contacted me to make a book for one of my columns on the blog: My Stylish French Girlfriends, a very successful book, which was followed by a second volume in 2017: My French Country Home Entertaining. My audience, very loyal and in love with France, asked me to welcome them… Hence the birth of our cultural and gastronomic tours in Normandy, Paris, Provence and Burgundy.
In 2017 we created My Stylish French Box, a subscription box, and our readers have joined without hesitation. Today, four years later, the box is exported around the world, and has become a showcase for beautiful French brands. Our sales are growing by more than 30% per year. In 2019, with the evolution of the blogging world, I thought about new ways of communicating by creating the magazine My French Country Home. Initially, I was planning a digital magazine, but our readership wanted paper. In 2020, during the first confinement, and to compensate for the cancellation of our tours due to the pandemic, we launched a store of French products. We work with the same brands as for the boxes, but the store allows us to offer a wider selection of their creations. Among our emblematic partner brands of the French region are: Cire Trudon, Apis Cera, Petrusse, Moutarde de Meaux and Manufacture de Digoin.
On our small scale, we are very proud to be able to act as ambassadors of France, of its know-how and its savoir-vivre. The activities and offers of our ecosystem are very consistent. Our growth has been organic, each new element has arisen in response to a request clearly formulated by our community. As a business leader … never having had investors, and having started in the free digital space, I have always been free to develop my activities as I see fit.
Sharon Santoni: What annoys you the most about France? The administration! I am allergic to paperwork
Over the past year, how have you been dealing with the frustration of these "desperate housewives" who can no longer visit France? What themes do you focus the content on? Special requests?
Sharon Santoni : There is a real frustration of not being able to travel, and our readers and clients are all the more happy to see their magazine or their box arrive, because they give them that French touch of which they feel deprived. In addition to these mailings, we continue to publish quality content on the magazine, box and blog sites. On our social media we share regional guides, recipes, reports on houses or gardens, and we talk a lot about the know-how of French artisans.
'Emily in Paris' has also been there… with its share of clichés! What prejudice, do you want to definitively twist the blow?
Sharon Santoni : You shouldn't be afraid of clichés! The success of this series is proof of this. However, there are preconceived ideas that do no one good, such as the mistaken notion that the French are not welcoming.
On the other hand, what cliché, terribly French, does 'this little je ne sais quoi' give us?
Sharon Santoni : The French charm is very real. The French are certainly not the only charmers, but seduction and the art of persuasion are here practiced in a unique way and directly linked to the high – and justified – image that the French have of their country and their history. .
A tricolor cross that annoys you more particularly?
Sharon Santoni : The administration! I am allergic to paperwork.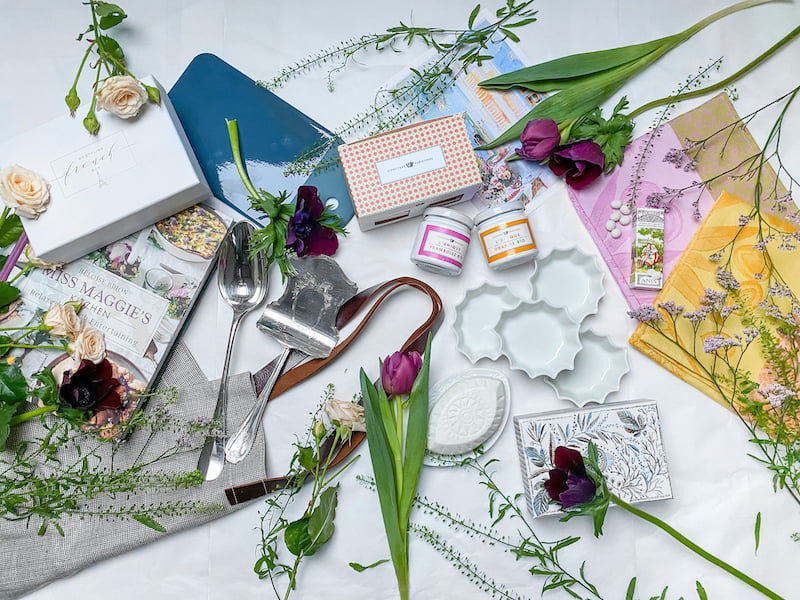 How do you see it evolving My French Country Home ?
Sharon Santoni : Always towards a very high-end quality. Always attentive to our customers, and by embodying this mission of ambassador of the French art of living. New in our development this year, we are trying to promote the box and the magazine in Asia. We are also starting to create products in our name, starting with some textiles and household items. After years of discussions, our customers trust the brand MFCH and know our devotion to the French art of living, 'Authentic French Living'.
Now let's finish with a small Chinese portrait:
France in one song?
Sharon Santoni : 'Nationale 7' by Charles Trenet: for the joy of living and lightness
France in a dish?
Sharon Santoni : The Bouillabaisse, for its flavors and the moment of sharing
France as a heroine or a hero?
Sharon Santoni : Catherine Deneuve, for her independent spirit and her beauty
France in a historical fact?
Sharon Santoni : The Universal Exhibition in Paris with the Eiffel Tower which has become the emblem of France.
France in a nutshell?
Sharon Santoni : Elegance
France, tomorrow?
Sharon Santoni : Opened !!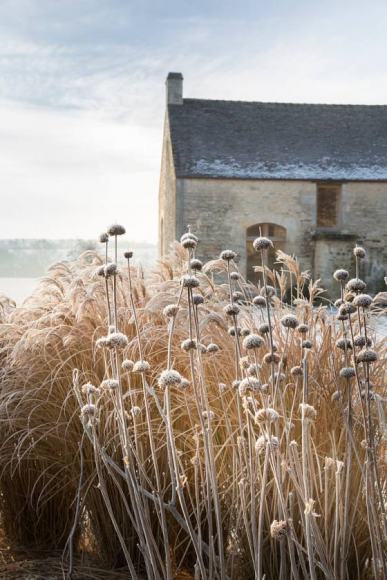 <<< À lire également : Immobilier : Quel Budget Prévoir Pour Une Maison De Campagne ? >>>